It's not just an iPhone case - it's a playable gaming device!
Protect your phone in style and show off your love for retro Game Boy gear with this iPhone case that actually plays games.
This slim case, which snaps onto the back of your iPhone, comes loaded with games and has the familiar Game Boy controls layout.

Not only does it not interfere with using your phone as normal, but it's also made with full port access for your phone's buttons, microphone, speaker, headphone jack, dock, and flash.

To use the case, just slide a small battery (CR2032 3V) into the inside corner, snap it on as you would any other sort of regular phone case, and it's immediately good to go.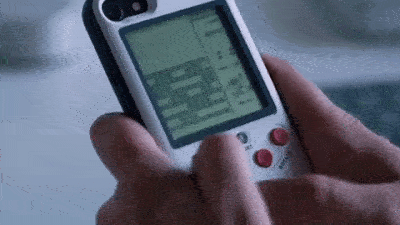 Compatible with:
iPhone 6
iPhone 6 Plus
iPhone 6s
iPhone 6s Plus
iPhone 7
iPhone 7 Plus
iPhone 8
iPhone 8 Plus
iPhone X